Riparia reading ecological fortunes from her "Web of Life" deck at the 2017 Neighborhood Lights Festival in Baltimore, MD.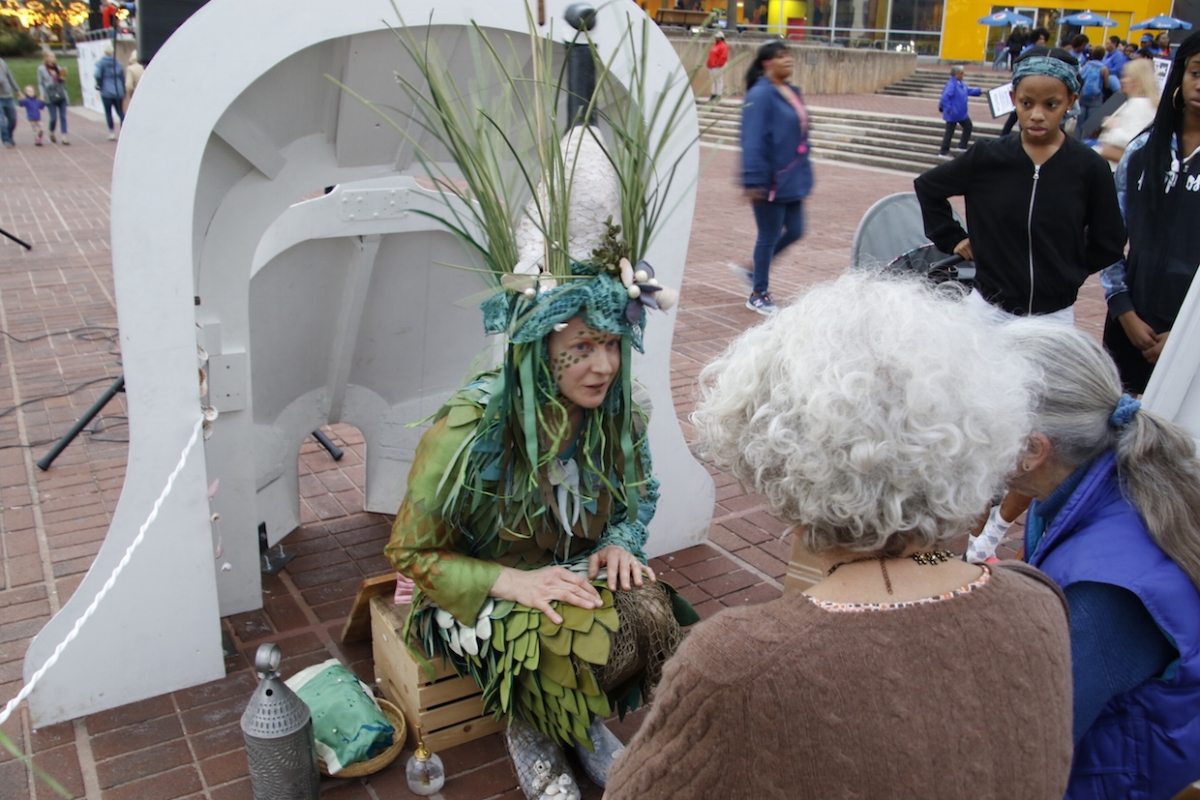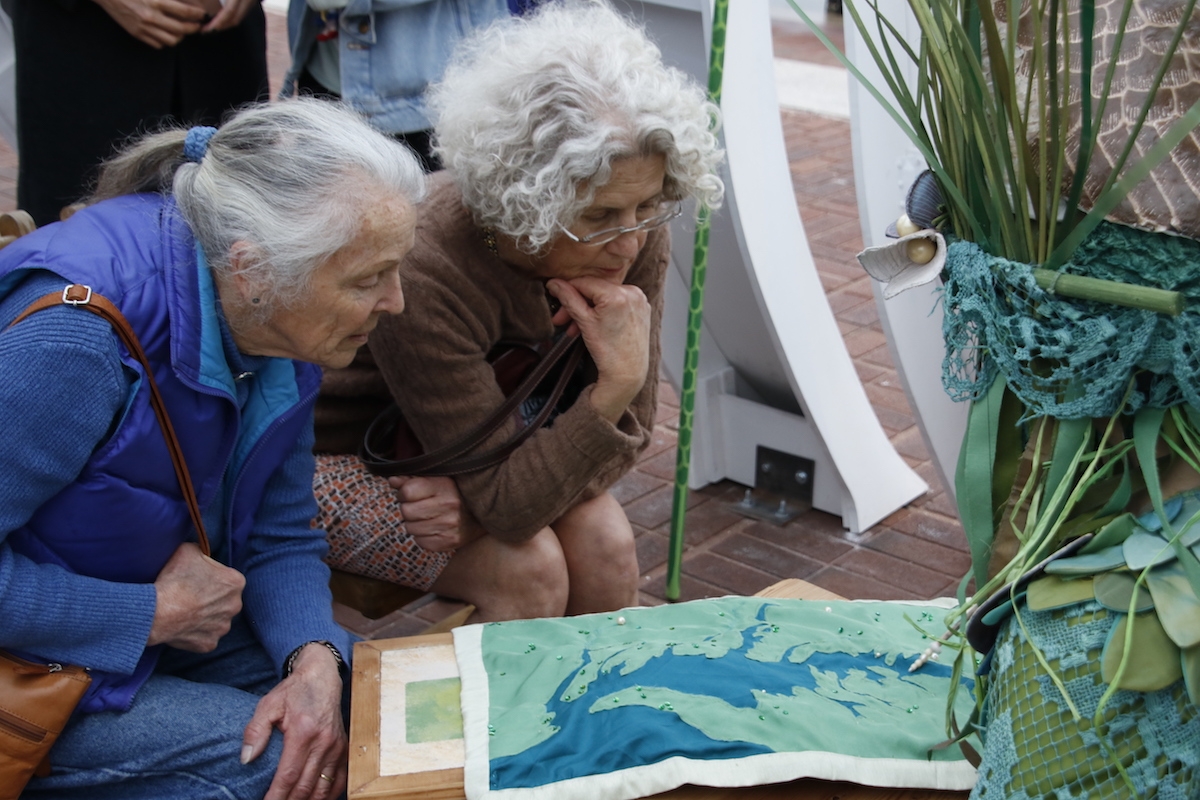 Visitors locating themselves in the Chesapeake Bay watershed.
Riparia tells tales of the Chesapeak Bay in her oyster shell theater.
Riparia in a processional with members of the "Grotto of the Never Never Never-Ending Neverland," a project by Laure Drogoul. This performance took place as part of Neighborhood Lights, supported by the Baltimore Office of Promotion and the Arts, in Little Italy, April 2018. Other artists involved in this performance include Chuck Nesci, Edna Emmet, Matt Williams, Isa Leal, Joe Meduza, Katie Kehoe, Bridget Parlato, Katherine Fahey and Dan Van Allen.
Riparia with a visitor to the Grotto, preparing to peer into the Web of Life ecological fortune cards.